About Steve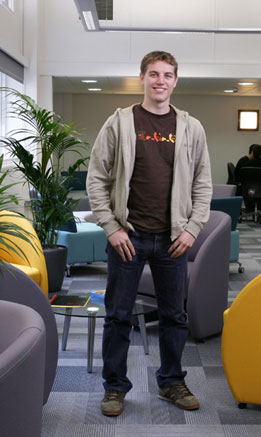 Hello, I'm Steve Workman. Right now, I live in England, run UI development at Maersk and help to organise Berkshire JS. Over the years I have run web engineering for yell.com, and been a Management Consultant at PA in London. I design and create applications and web sites using the latest standards-compliant and accessible technology. Simply put, I try to make the web a better place for everyone.
From 2008 to 2013 I was an organiser for London Web Standards, a meet-up group who advise and evangelise web standards. In 2012 I started giving talks at technical conferences around the country, which can all be seen on my speaking page.
I'm originally from the North-West of England, and I graduated from the University of Sheffield in 2007 with a masters in Computer Science. I play hockey for Sonning Hockey Club in Reading
I'm not too hard to contact, or find on the Internet, but I'd prefer it if you would do it through one of these channels:
If you want to contact me directly (like, e-mail), use the Contact page on this site.
© 2003 to September 2007 & November 2013 to present Steve Workman
© September 2007 to November 2013 PA Consulting Group