A Week in Web - May 17-21st
Posted on by Steve Workman About 1 min reading time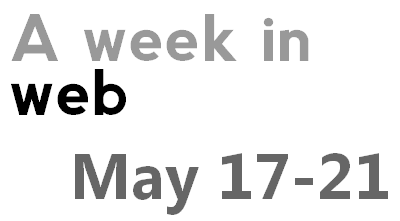 This was very good week to be a web developer, some big announcements: Google announces WebM - a collaborative project with Mozilla, Microsoft and Opera all announcing that a new royalty-free HTML 5
TypeKit and Google have got together to make the Web Fonts API including a modified version of TypeKit's WebFont loader. The fontsquirrel has this comparison of the fonts used by all three loaders.
Future of Web Design and UX London happened. There are video passes available and lots of people will be sharing their slides. Check out the presenters' twitter feeds for more information. Box-shadow may make its way back into CSS3 - as reported by CSS3.info
Oh, and my server got hacked, leading to a wasted evening of clearing out and removing attack points.