O2 Broadband's Efficient Packaging
Posted on by Steve Workman About 1 min reading time
I've signed up for O2 broadband (again) this week, and I've been quite impressed with their service for setting things up. For every step you get an e-mail, then a text, which is great and keeps me up to date with how everything is going.
What's better than that is the new router that they've sent me, other than that it arrived before the text saying it was on its way. The packaging on it is really quite clever and space efficient. Here's the package I got:
It's just a box with shipping labels right? The router will be in another box inside it? Wrong.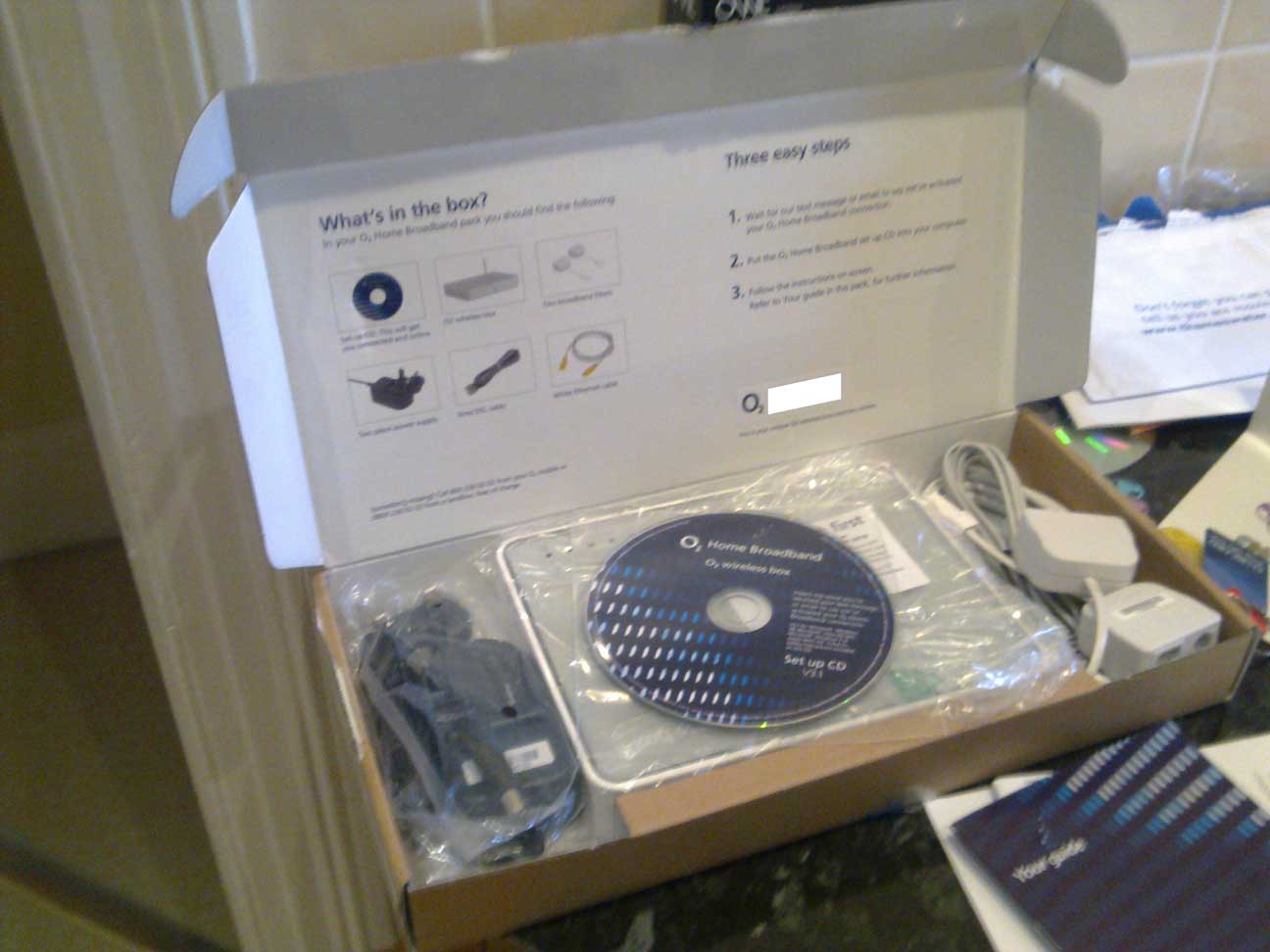 It seems that the outer box is the whole box. Everything is tightly packed and doesn't move around. The best thing though is under the lid: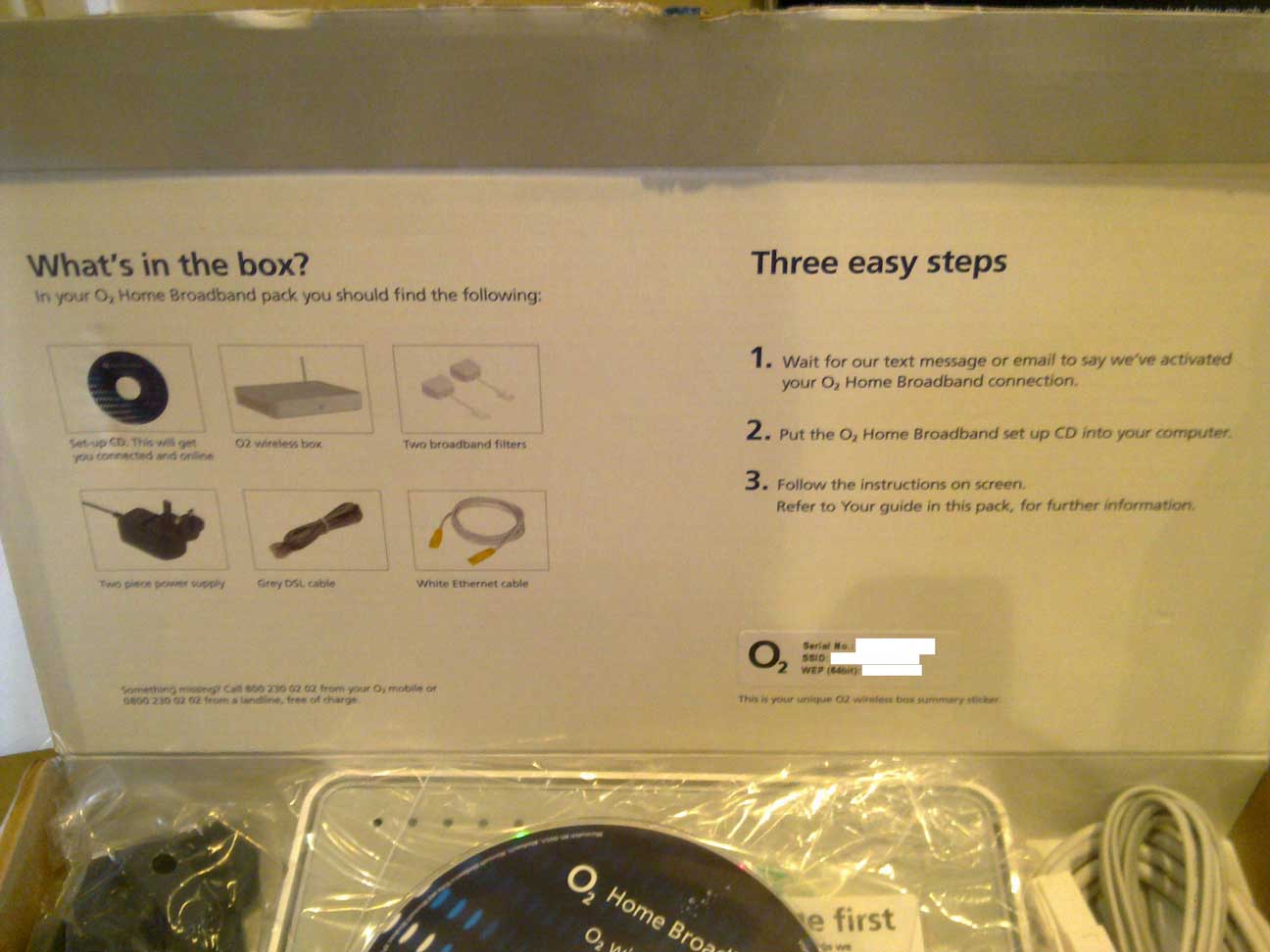 A list of package contents, quick steps on how to get set up and a sticker with the wireless information. It's clear, it's informative and it's all I needed from the box. There's only one sheet of cardboard, only one panel is written on to save printing and it's small enough to fit through most postboxes. A definite win for packaging and the environment.
Competitors take note.