LWS is 5 - Less on CSS and More on CSS!
Posted on by Steve Workman About 1 min reading time
This month was a very special meetup for London Web Standards - it's 5th birthday celebrations! Yes, it's hard to believe that 5 years ago in October three guys met up in a North London pub to talk about the web. To celebrate this momentous occasion, Imogen Levy baked us a massive 7-layer London Web Standards Cake (British Bake-off contender next year 2013 for sure). Imogen, thank you so much (from all of the LWS Organisers)!
It was also a big LWS for me personally, as I took the stage to talk about a pet topic of mine: Less, Sass and CSS Pre-processors. Gotta say, I had a lot of fun and got some really great questions and comments from the audience. I'll definitely do it again.
So, the sketchnotes service is at half capacity today, it being quite hard to do sketchnotes of my own talk. The notes this month are of Peter Gasston's talk on The CSS of Tomorrow, covering future specs that will bring some of the features from Less/Sass to CSS, and hugely improve the way we layout websites (finally!).
My Sketchnotes from Peter's Talk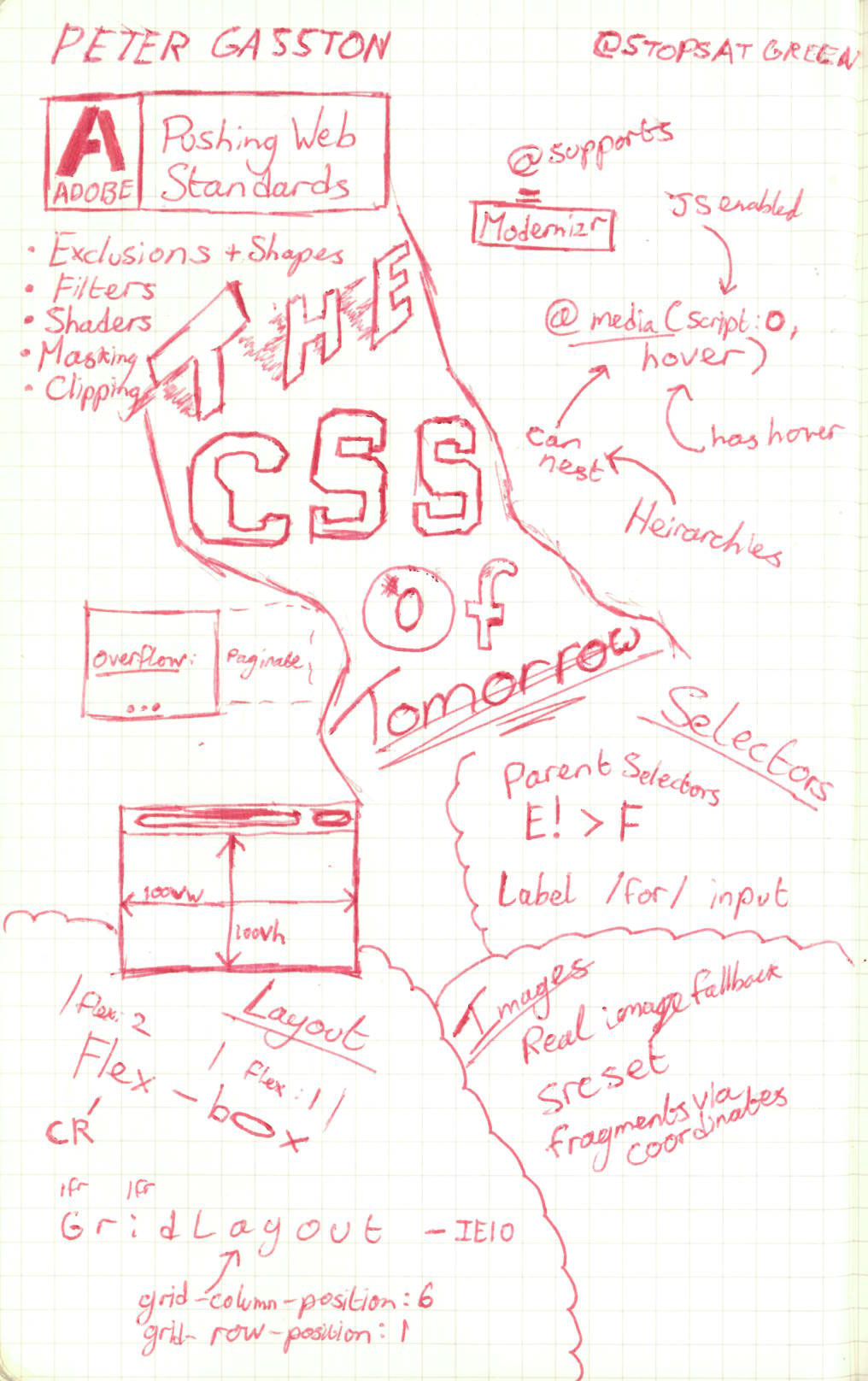 The CSS of Tomorrow - Peter Gasston
Thanks again to everyone involved, we truly celebrated LWS's birthday in style.